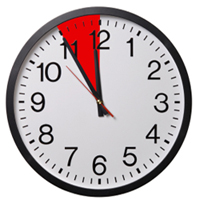 Who are we ?:
New York Institute of Hypnosis, Inc.
Mark Siegel is a certified master practitioner and trainer of Hypnotherapy, Neuro-Linguistic Programming and a Personal Success Coach. Additionally he is the founder of New York Institute of Hypnosis.
He is part of a network of leading hypnotherapists using the most effective process available today to stop smoking in just one hour ... with an astonishing success rate of greater than 95%. This is a proven system that has worked for thousand of clients.
Mark has experience with a broad variety of therapeutic modalities and he is absolutely committed to helping you become a non-smoker. Now.
Mark's motivation to help people to become "Non-Smokers" stems back to December 1983 when his father died of lung cancer and a brain tumor. His dad Morton was only 55 years young and Mark was only 19. "Morty", as his friends called him, was Mark's hero and his tragic and way too early death was devastating.
It wasn't until 1992 that Mark formally discovered Hypnosis as a tool for helping people to make positive and lasting changes in their habits and behaviors. Mark used this life transforming tool along with NLP in his success coaching practice. However, initially he had limited success with smokers. His determination and focus drove him to study everything he could about smoking cessation methods. Now, even with a 95% success rate he still takes additional courses and programs for helping people make it even easier.
Mark always says "This is the easiest way that we have discovered for helping people to stop smoking and become Non-Smokers for life, because if there were an easier way (that works) we would be doing that."
Hypnosis makes it easy. Let us make it easy for you. All you have to do is pick up the phone, make an appointment, and keep that appointment. From that moment on, your smoking problem is solved!
CALL NOW
1-866-906-0096